Puggles recognizes the learning ability of 2&3yr old's by introducing biblical concepts at church and equipping families to teach them at home. They learn 4 BIG truths throughout the year: God Made Everything, God is Great, God Loves Us and We Give Thanks.
*Puggles must be 2yrs old by September 1st of the current Awana year and they must have a sibling in Awana and/or their parents must be active attenders or members of Oakleaf Baptist Church.
Cubbies® celebrates the spiritual potential of preschoolers (3- to 5-year olds who are not
in KG) by helping
them develop respect for God, His Son and His Word.
Cubbies must be 3 yrs old by Sept. 1st of the current Awana year. It is a two year program. Cubbies have a new handbook each year. They learn through a new verse each week through direct teaching and
Cubbies must be potty trained
Sparks® ignites the curiosity of early elementary-age kids to learn about the people and events of the Bible, building a foundation of wisdom for knowing Christ.
Kids in KG – 2nd Grade work through 3 different handbooks. Sparky a firefly is their mascot.
They learn at their own pace. They experience learning God's word through lesson time, handbook time and game time.
The T&T (Truth & Training) curriculum teaches kids the truth of God's Word, trains them to follow Him and practice His grace.
Kids 3rd – 6th grade work through 4 handbooks during the T&T years, a new handbook each year. Secret Agents take them on exciting adventures while learning God's word and how to apply it in their lives.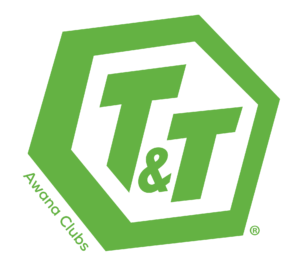 Mighty Oak Kids Ministry
"Mighty Oaks from Little Acorns grow"
"Let your ROOTS grow down into HIM and let your Lives be BUILT on HIM. Then your Faith will GROW strong in the TRUTH you were TAUGHT."
Contact Information:
Kim Watts – Director
kwatts@oakleafbaptist.com
Rhonda Carmichael – Awana Commander